Latest:   Launch of our new website on June 20, 2020! Cars and parts section available soon!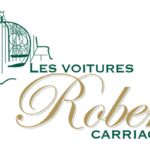 We are proud to offer you quality products and services for several years. Be on the lookout for our social networks, we regularly publish photos of our new products, as well as creations for our customers.
One of the largest manufacturer of horse-drawn cars in the world.
Our cars are recognized both in Europe and in America for their quality and reliability.
All Models of Carts

Buggies & wagonettes

Carts

Classic carriages

For miniatures

For ponies

Hitch wagons

People carriers

Sleighs